Competitive Advantage Real Estate
One on One Coaching Program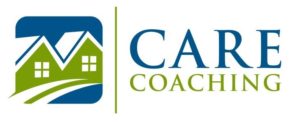 Are you looking to increase your sales?  Generate more leads?  Some new energy?  Fresh ideas?
The "CARE" Coaching (12) Month Program includes the following:
"One on One" Video Coaching Call.  (30 minute calls)   Forty-Four Calls Per Year.
Supplemental Training Materials (Video and Audio)
Marketing Assessment (Initially)
Five Areas of Focus: "CARE" Coaching
1. Lead Generation (Marketing—Your Competitive Advantage)
2. Sales Skills (Qualifying—Client Commitment—Negotiating—Client Relations)
3. Mindset (Self Confidence—Law of Attraction—Overcoming Adversity)
4. Accountability (Time Management—Doing What You Know You're Supposed to Do)
5. Life Balance (Personal Development)
The Results You Can Expect in the "CARE" Coaching Program:
1. Increase in Gross Commission Income
2. Identifying New Opportunities within Your Business
3. Build a Repeatable Business Model
4. Cost Effective Marketing Strategies
Quotes from Coaching Clients:
"Accountability:  Knowing I have to report in each week keeps me accountable to my goals and activities."
"Confidence:  Role playing and assignments make me think harder about certain parts of my business and has made me more confident in my abilities."
"Knowledge Sharing:  Having someone to share my ideas with and gain feedback and knowledge from helps me improve my craft."
"Mario has a vast store of knowledge and a lot of online tutorial tools.  He is very positive and reinforcing."
"Mario has specific ideas and advice to help us grow our business and personally.  He holds us accountable."
"Mario's direction brings clarity to what we are doing and where we are going.  He hones in on who we are as Realtors and can help us build on that.  Mario gets us!"
"The coaching gives me a clear focus on my goals and the foundation on how to get there."
"Pushing me out of my comfort zone to build more pipeline opportunities for my business."
"Builds confidence in myself because I know I have Mario to support and guide me."
The only way for your results to change is YOU have to change.
Being a Realtor can be a lonely business sometimes so having a coach who has your back will give you a competitive advantage over your competition.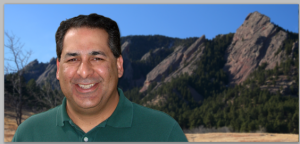 Meet your "CARE" Coach.  Mario Jannatpour has been a RE/MAX Alliance Realtor in Colorado since May, 2003.   Mario is a member of the RE/MAX Hall of Fame.  He is also the author of the top selling book:  "The Honest Real Estate Agent."   Mario prides himself in helping other Realtors with their career and personal development.  Let him help you take your business to the next level with his coaching program.
Fill out the form below to schedule a Free Coaching Consultation call.