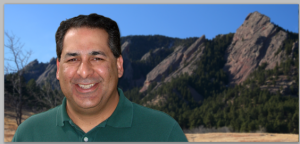 Who am I?
I was in your shoes a few years ago.  I know exactly what a lot of you are going through–some of you are taking real estate classes and preparing for your real estate exam–some of you have just passed your real estate exam (Congrats!) and some of you have already started on your career path in real estate and you're in your first or second year.
When I finally made the decision to go out on my own as an independent Realtor in May, 2003 I was terrified.  It was the great unknown.  Back then we didn't have podcasts, we didn't have YouTube tutorials and there was a limited number of books available for new Agents.  I was forty one years old and I was starting a second career.  In some ways I felt like a failure because I had to start over again at such an older age.  But I made it, I persevered and I built a profitable and lasting career.
Why I Care  
The failure rate for new Real Estate Agents is astronomical–75% don't make it past their first year.  This is an embarrassment to our industry.  One of the biggest reasons is new Agents just don't get the proper training, mentoring and guidance as they start their new career in real estate.  I am passionate about improving the professional development of new Agents as they start their new career so they can build a long lasting and profitable career like I did.  I made many mistakes along the way but I did some things right as well.
How I Can Help You
I have multiple resources designed specifically for new Realtors.  I have a video training course available on Vimeo–Your First Day as a Real Estate Agent.  Twelve videos with over 7 hours of content.
My podcast  The Honest Real Estate Agent Podcast which is available on iTunes, Stitcher and on my web page.  I share my experiences and thoughts on how to help you succeed professionally and personally.  I interview many people on my podcast discussing how new Agents can succeed in the business.
I wrote and self published a book and it's a top seller on Amazon.  The Honest Real Estate Agent:  A Training Guide For a Successful First Year and Beyond as a Real Estate Agent.
I am a still a full-time Realtor with RE/MAX Alliance and my office is only five minutes from my house in Louisville, Colorado.  I love being a Realtor.  It's the best job I have had in my life because I truly help my Clients–it's a very fulfilling and meaningful career.
Why am I doing what I am doing with my book, my podcast and my video training?  I want to help you succeed.  I wish I had access to my book, my podcast and my video training when I started as a new Realtor.  There is so much noise out there today with people telling you what to do and especially telling you have to buy this or that to make it as a new Agent.  I am here to help you.  My Podcast and my video training are free resources.  Let me know what you're going through and how I can help you.  Email me at movetocolo@gmail.com
Thanks for stopping by and I know you're going to succeed as a new Realtor.  Just let me help you.  We can do it together!